Logo Design Process
Here is an animated version of my logo design process with a twist. The client is myself and my friend.
The entrepreneur spirit in me never lets up. I have many ideas (harebrained or not), spinning in my head that I cannot keep still. This was one of them. To make a long story short, my friend Miss Lesley over at Squidpress, and I were going to start a little thing called Artisans Unite. Something for local artists to showcase their work. Both online and physically at an annual show. However, just like everything else, time never allowed it to come to fruition. However, I felt it worthy to post our little logo process here. Any other designers out there that can relate?
---
When designers design for themselves
We all start up giddy and excited over designing our very own logo.
We marvel at the free range in creativity and the endless possibilities.
We revel in the non-existent boundaries because clients aren't breathing down our necks.
But that all soon goes to hell.
Artisans Unite. A call to action. A place and forum for Artists to come together. Handmade items. Paint Splatters.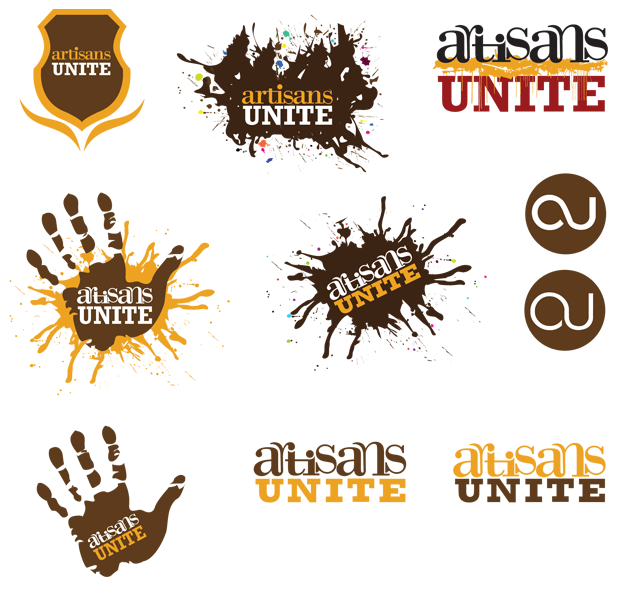 ---
Decided to go another route because the above was looking like a paintball company.
Not sure what we were trying to accomplish here below either, but I guess more towards the area of lettering and typography.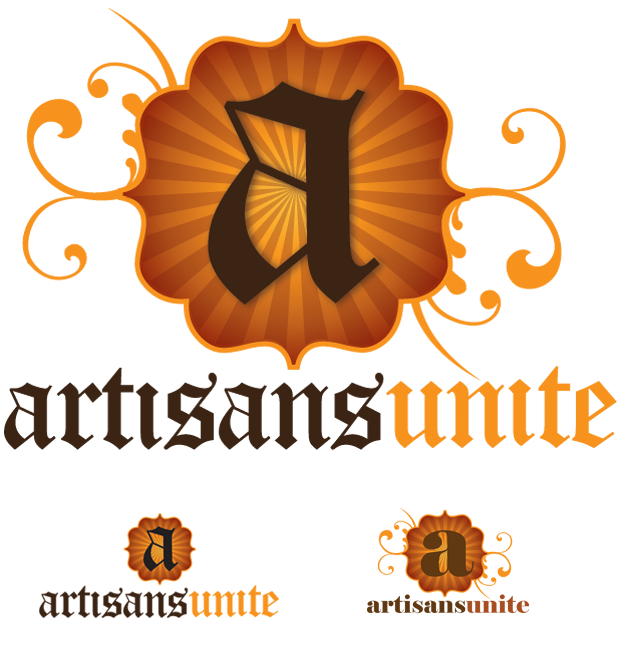 ---
Designs weren't working very well. Decided to shift the focus towards a "movement" style, more reminiscent of old propaganda posters.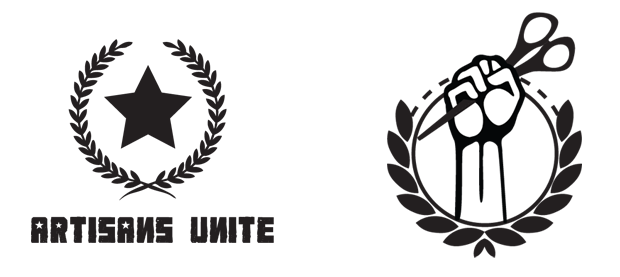 ---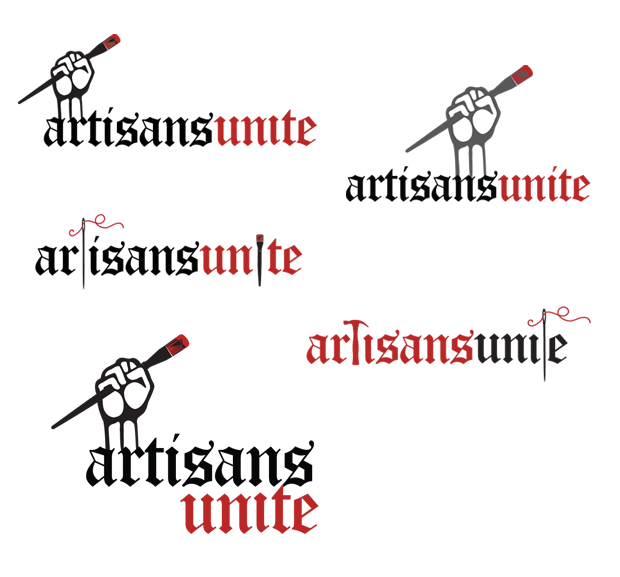 ---
But then the propoganda started looking very angst, like we were angry, and we were going to punch you if you didn't come and join us. And then we got scared that our message was starting to look like we wanted to kill our viewers with hammers and crochet needles. Or start some rebellion against people who don't like art.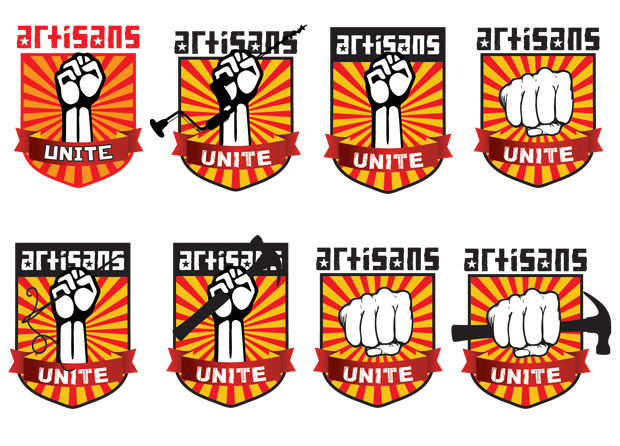 ---
We tried to soften the blow with a paintbrush and different type, however we couldn't encompass all the trades into one small fist. Having only one medium like a paintbrush or knitting needles segregated the rest of the artistry population. And then the rebellion will be against US. It was beginning to look like a cluttered mess.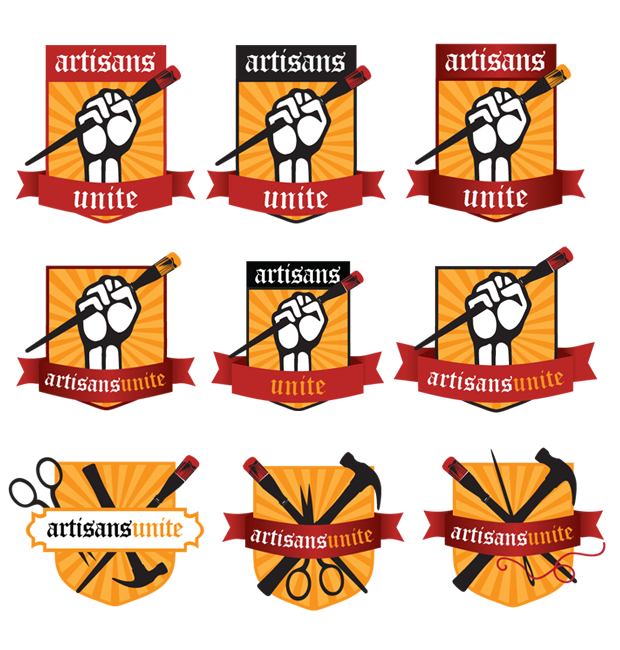 ---
Pretty soon, our files started looking like this. And "assface.ai" was somewhere in the folder but maybe it got trashed out of fear if we accidentally sent it to a client.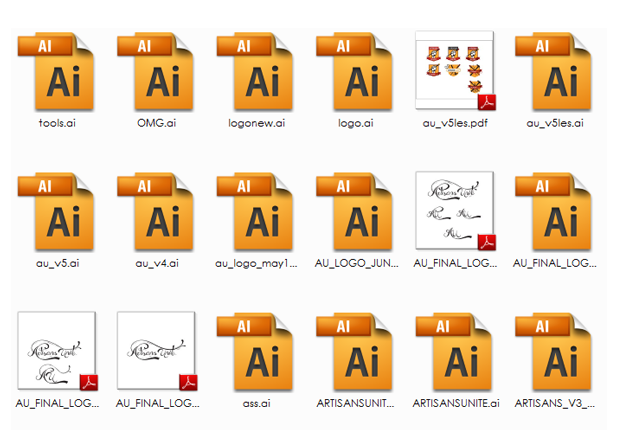 ---
Needed to regroup. We decided to once again scratch everything and come up with something totally different.
---
Ok, so the carnival look wasn't too appealing. But, there is a upside. The beauty about designing your own logo is that you have time. After another month or two, we came up with this. Something more handwritten.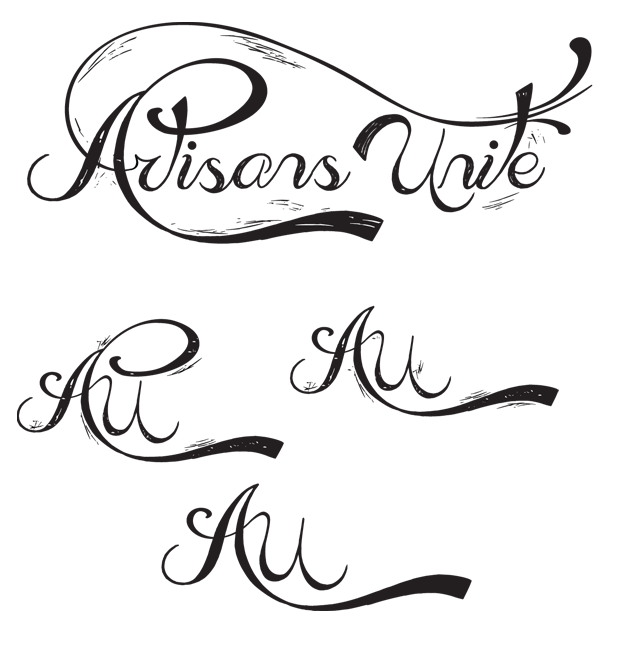 ---
After several other versions and lots of tweaks, we finally ended up with our logo.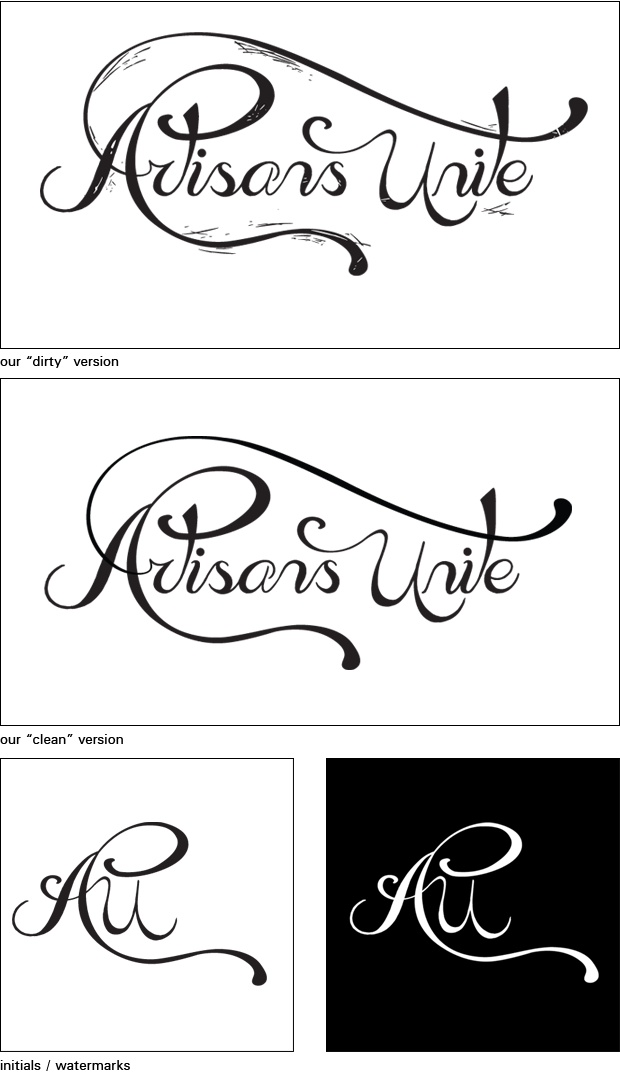 …and then… life got in the way. For the next 5 years… and still continuing…
---